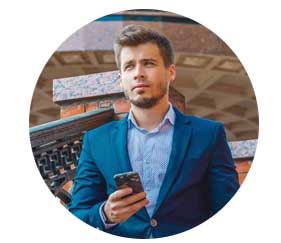 Updated: August 23, 2019
/
Back in the mid-'90s, a star was born in the brand new world of online dating: Craigslist personal ads. The website for finding jobs, cars, furniture, and roommates had added what would prove to be a wildly popular feature. The casual encounters subsection gained a cult following for those experimenting in the wild west that was online casual hookup culture. More than 20 years went by and Craigslist personal ads maintained its status as the tried and true platform for those seeking one night stands or friends with benefits. 
The tables turned when this feature was taken down after the Senate passed a bill to fight sex. However, those who were loyal to this hookup website have no need to fear! A new casual hookup app called Casualx was developed specifically to fill this void. Casualx is an app that has been curated for people looking for casual encounters, friends with benefits, swingers and no strings attached style relationships. Casualx caters to those seeking an adult hookup app without having to filter through people looking for serious relationships. This app stands out as unique in a sea of dating apps by providing a space for people specifically seeking casual encounters
Scroll down to find out more about how Casualx works and how you can participate.
How does Casualx work?
Like many of the popular dating apps available today, Casualx uses the "swiping" method. If you are not already familiar with this feature, you open the app and begin viewing profiles. If you see a profile that intrigues you, simply swipe right to "like" the profile. If you're not interested, swipe left. When two people swipe right on each other's profile, a match is formed and the CasualX app will notify you of the good news. One unique feature that Casualx offers is the daily random match. Each day, the app will match you with a randomly selected user that you are able to chat with for free. This feature adds a bit of the mystery and intrigue that made Craigslist personal ads so popular. A second important feature utilized by Casualx is the ability to create a private photo album. Due to the risque nature of the app, a private photo album provides a level of security to those wishing to share sexy pictures with their matches on the platform. 
Alas, no app or website is perfect when it comes to replacing the much loved personal ads. Casualx is still a new app and because of this, the dating pool available is still a bit restricted. Hopefully, the app gains more visibility and the member population grows so that users can have more options in their geographic area. Another improvement that app could make is the ability to chose a geographic range rather than one specific city at a time. Currently, users have to choose one city to search for matches in. Last but not least, the app does limit your number of daily swipes if you choose not to upgrade. 
Registration
Casualx is free to download on both iOS and Android and has some in-app purchases available after download. The app offers plans ranging from $14.99 – $54.99. The app does offer a free gold membership for a limited time to users who share Casualx on Twitter, Facebook, or Instagram. Users who share will earn 1-day of free gold membership for every 10 followers they have on the platform that they share on. Just email them a screenshot of your post and they will add the membership to your account.
Pros and Cons: 
Pros: 
Exclusively for casual encounters
Free to download
Easy to access 
User-friendly
Cons: 
New app with a smaller dating pool
Geographic restrictions
Limited swipes until an upgrade
Conclusion
Although Craigslist personal ads will forever be missed, Casualx is a great alternative for those looking for an adult dating app that exclusively caters to casual hookups. The app encourages people of all backgrounds and all sexual preferences to sign up and give it a try. In a world without Craigslist casual encounters, no-strings-attached online hookups are made possible with the Casualx app.