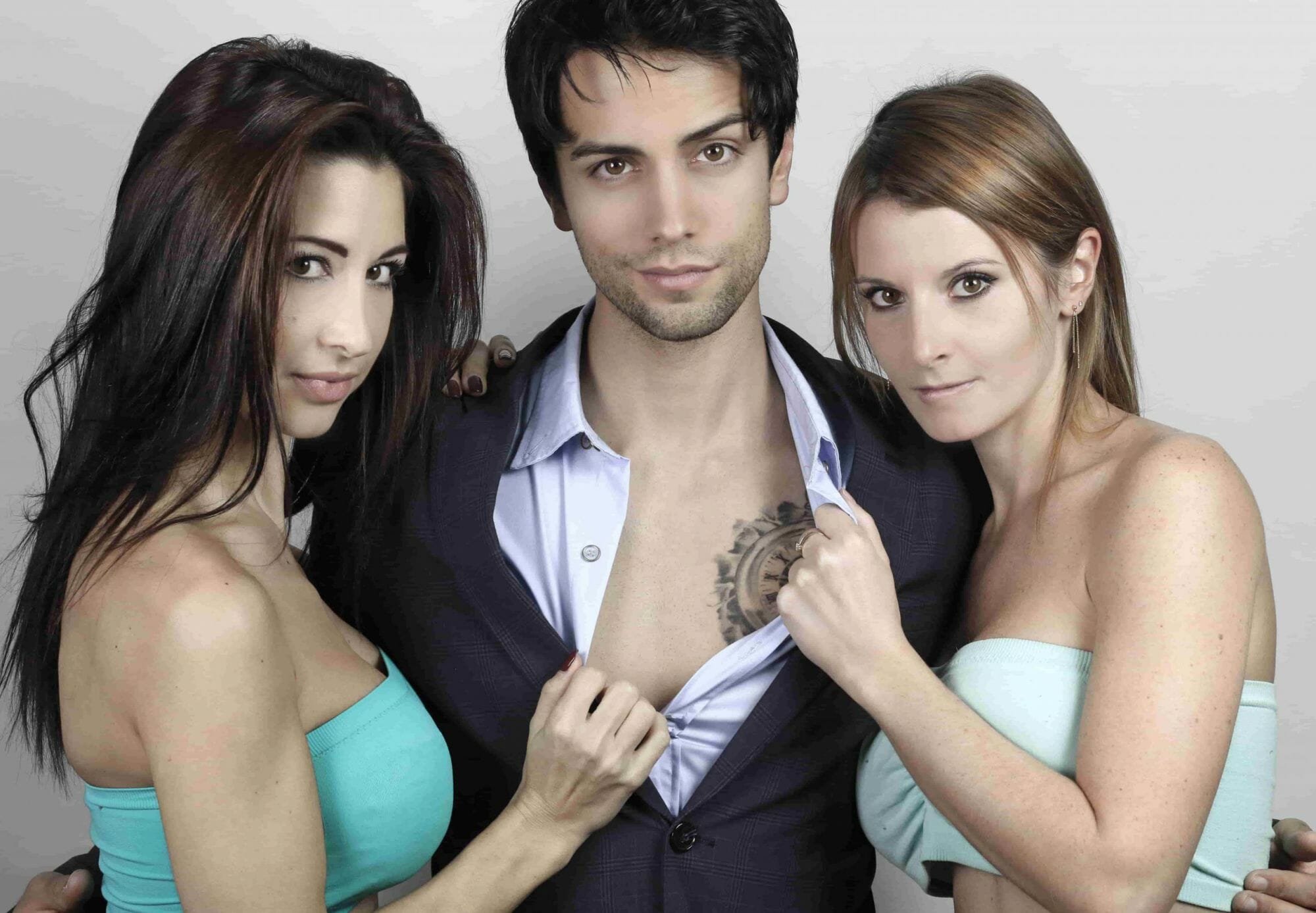 Disclosure: Instafuckfriend may receive a portion of the revenue from the sale of services listed on this page. For more information please visit our

advertiser disclosure

page.
Advertiser Disclosure
InstaFuckFriend is a free resource that provides valuable content, website comparisons, and reviews. We advertise on our website to help support and deliver well-research articles.
We want to be completely transparent with the way we do business. In order to help keep InstaFuckFriend 100% free, we may receive a small commission from many offers listed on this site.
Compensation and commission may impact the order in which information and partners are displayed on the website. (For example, the order in which they appear on certain pages) Many of the sexting and dating products we recommend pay us a referral fee for sending them, potential new members. This means that if you click on a certain link on InstaFuckFriend and enter your information (for example, name, email, address, or phone number) We may receive a referral commission. While we work hard on our research, we do not provide a complete listing of every available adult dating site in the marketplace. Of course, we also review websites that don't pay us anything. If we see a site or app that we like with great features and user experience we will let you know it regardless of compensation.
Read More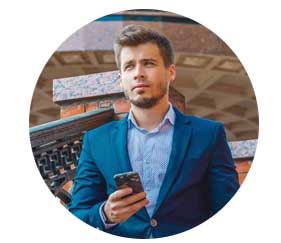 What is Collarspace
If you were coming of age in the early 2000s then you know exactly what Collarspace is playing at. Collarspace does, in fact, look like a kinky version of Myspace, complete with profiles and biographies. The one major difference? Collarspace is totally dedicated to the BDSM community.  
Collarspace was made with the goal to create a space for people who love BDSM. BDSM refers to all things bondage, discipline, sadism, masochism, dominance, and submission. It's a very diverse community and there are tons of fetishes under the BDSM umbrella.  
Collarspace is primarily a place for people in the BDSM community to meet other people with similar interests. It appears to be a playground for open-minded people with specific kinks and fetishes. They put a lot of emphasis on keeping it "safe, sane and consensual," or SSC. They also expect tolerance of fellow users.  
As of late, it appears that the entire website is experiencing an overhaul. Fern, the author behind the well known BDSM blog, The Domme Chronicles, expressed her concerns about the site. She noted that it appeared to have been taken over by a new website, and she had yet to be approved for a new account.  
If you're in the BDSM community, you've probably been curious about this dating social media website. There are some very skeptical reviews surfacing, so I decided to do a little exploration to see what's the deal with Collarspace.  
How it works
I've heard the name Collarspace floating around the web with extremely mixed reviews. Some people love it and some people say it's not worth the trouble, so what's up with Collarspace?  
When you first visit the website, you'll notice the extremely old school design. Not only is it emulating Myspace as a social media website, but it appears they're embodying the 2005 website style. To be blunt, the web design is extremely basic and not all that impressive.   
The front page is dedicated to a featured "personal ad" style post and a list of users in your area. There's also a complicated-looking search feature with lots of advanced filtering options. There's a sidebar listing all of the locations you can search for fellow BDSM connections.  
The other thing you'll notice about the site is the photos. Yes, there are nude photos right on the front page, so do not check this out at work. You can check out user profiles before making an account and most users have uploaded some erotic pictures.  
I will get more into the signup process later in this article, but let's just say, making an account is next to impossible. So, for that reason, I turned to Reddit to find out what the user experience is actually like. To be honest, I did not find glowing reviews. Many users complained that the majority of the profiles on Collarspace are scams and catfish.  
The vast majority of people chiming in on their Collarspace experience had a bad time. The one silver lining seemed to be for female dommes. There are some women who have had success finding submissive men on Collarspace. 
The problem seems to be that the website was taken over by another company a few years ago. After the takeover, the signup process became complicated and users were turned off to the site. Without an account, your ability to do anything meaningful on the site is severely limited. You can browse the site and the profiles, but that's about it. 
How to Join
Unfortunately, this is where things get difficult. The signup process is notoriously bad on Collarspace. At first glance, it looks simple enough. All you have to do is click the big button on the left-hand side of the page that says "Join the BDSM Community." After this, the process takes a turn. You will be automatically redirected to a new website called Alt.com. This is a completely different website altogether.  
This seriously confused me. I went back to Collarspace and searched for a link to join. I went to a user profile and tried to message a user in hopes it would direct me to create an account. I could not find a single link to sign up for Collarspace on the website.  
Finally, after extensively searching the website, I struck gold. By clicking on the incredibly tiny "support" link at the bottom of the page, I was directed to a page that had a discreet link to the elusive Collarspace sign up page.  
The sign-up process was simple but there's one huge caveat. In order to have an account, your application has to be reviewed and approved. According to people across the web, this process will go on indefinitely. In fact, it doesn't seem like any new users have been approved for at least a year. 
The only real option seemed to be on this Alt.com. So I continued the process and signed up on Alt.com. This was pretty easy. I held on to a shred of hope that I might be redirected to  Collarspace. After verifying my account through an email link I officially had an account. Unfortunately, this account was for Alt.com and Collarspace as nowhere to be found.  
To make matters worse, the first page you're taken to on Alt.com is a payment page. So let's review:  
I attempted to make an account on Collarspace and was directed to a random website called Alt.com

 

I signed up for an account.

 

I was directed again to a payment page for a website completely separate from Collarspace.

 
What does this all mean? I hate to say it, but it's all making Collarspace look very, very bad. Unless you're already a member of Collarspace, good luck ever joining. The website is essentially a long-winded, confusing sign-up for a totally different website. The automatic redirect to a payment page left a bad taste in my mouth, to say the least. 
Alt.com is also a website catering to people in the BDSM community. It feels much less community-oriented than the Collarspace website. There is no resource page or helpful links for people who want to learn about BDSM. It feels much more like your standard, online adult-chat website.  
You can browse Alt.com and check out profiles and pictures for free. If you want to contact the users at any point you have to upgrade to a paid account. As you can see in the next section, the cost is pretty high.  
Pricing
Collarspace claims to be free to use. That promise is true to an extent. Yes, you can browse the site, check out profiles and resources for free. If you want to contact users, you have to make an account. As we just discussed, making an account on Collarspace doesn't appear to be an option. If you are interested in joining Alt.com the pricing is as follows:  
Gold Plan: 
$8.33/mo for 12-months 
$14.99/mo for 3-months 
$29.95 for 1-month.
Silver Plan: 
$8.33/mo for 12-months 
$11.99/mo for 3-months 
$19.95/mo for 1-month 
With a paid plan on Alt.com, you can message other users, view videos, and have access to large photos. You'll also get better user support and priority search results. For the high price, I just don't see this as worth the trouble for a site that isn't highly regarded.  
Cool Features:  
View erotic photos: one cool thing about this site is that you can easily view erotic, BDSM themed pictures for free. Just visit a profile and you can view all of the user pictures. Unfortunately, you can't message the profile without making an account.

 

Resource page: Collarspace has an extensive page dedicated to resources for the BDSM community. This includes a page with educational videos explaining common terms used in the community. You can also find resources on etiquette, health, and safety. 
Overall Opinion
Unfortunately, I did not have a great experience with Collarspace. At first glance, the website looks promising, if not a bit outdated. It appears, for all intents and purposes, to be a simple website with a thriving BDSM community. Well, that may have once been the case, but the website doesn't operate that way anymore.   
There seems to be no real way of creating an account on Collarspace. The entire website is an elaborate ploy to direct members of the BDSM community, to Alt.com. It looks like Alt.com now operates Collarspace and uses it to lure in new members. This is not a good look for either website.  
Alt.com is a paid BDSM dating site. The prices are pretty high for a website that is not overly popular. If you are willing to pay the price, you can sign up for Alt.com quickly and easily. All that aside, Collarspace appears to be unavailable to new users.  
The verdict is in folks: Collarspace is not legit. While there may have been a time when Collarspace was a lively online community for BDSM lovers, those days are certainly over. In the words of one wise Reddit user, "Collarspace is dead. There are only scammers on that site now." That pretty much sums up this website in a nutshell.