Disclosure: Instafuckfriend may receive a portion of the revenue from the sale of services listed on this page. For more information please visit our advertiser disclosure page.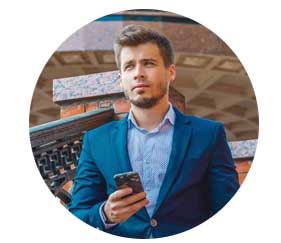 Updated: February 10, 2020
/
TrueSwingers is an online dating platform created to provide a safe place for people to meet other swingers and non-monogamous people. Trueswingers has provided several unique features that make it fast and easy to connect with like-minded people in your area. With Trueswingers, you can take your time getting to know people, instead of relying on clubs and bars to find hookups.
One of the best features of Trueswingers is the video chat feature. Unlike other dating websites that limit you to text chat, you can get to know people on a deeper level with video chat. You can also interact with other users using the messaging platform and discussion forums. You can even find real-life parties and events to attend in your area by checking out the events page.
The one downside to this website is the limited user base. When you first visit the site, it appears like there are tons of active users. However, once you narrow down your search to users in your city, you might be disappointed with how few accounts you see. If you live in a major city, this probably won't be a problem, but if you're in a small town, this may be an issue. For this reason, we recommend trying the free version for a while before upgrading, to see if Trueswingers has anything to offer you.
If you're someone who enjoys the thrill of swinging or other non-traditional relationships, you should check out Trueswingers. Members with a free account will get access to a ton of features so it's worth signing up to see who's out there.
How it works
After you create an account on Trueswingers, you can jump right into the fun. You can start by searching the profiles of other members. Narrow down your search using the helpful search function. You can use this feature to find members in your city, according to distance, and even see who's currently online.
Make sure to check out the discussion forums as well. If you're looking for a community of like-minded people, or want to learn about alternative relationships, the forums will have a lot to offer you. Learn about proper etiquette, popular clubs, and much more.
Last but not least, you should visit the events page. This page is where users can go to post their events and parties. If you're ready to meet up with swingers in person, this is where you'll find your opportunity.
Pricing
Trueswingers offers the user the option to have a free or paid account. If you choose a free account, you'll have access to a decent amount of features, including forums, the photo gallery, and limited messages. If you choose to upgrade you'll have access to more photos, unlimited messages, and extra features. Paid members can choose from the following options:
Lifetime: $129.94 one-time
12-months: $46.94 yearly
Quarterly: $19.94 quarterly
How to Join
Visit the Trueswingers website.
Create an account with an email, username, and password.
Confirm your email.
Complete your profile.
Start browsing.
Cool Features:
Video chat: Trueswingers has a video chat room where users can interact on camera. This is an awesome feature that is available to free members.
World wide swinger locations: Trueswingers has created a list of popular swinger locations around the globe. Check out the Beaches and Resorts page of the website to find out popular swingers travel destinations.
Discussion forums: Discussion forums are a great place to ask any questions you may have about the lifestyle or engage in healthy discussions. Forums cover several topics and provide specific discussions just for men, women and certain age groups.
Free photo gallery: Trueswingers has a free photo gallery where users can upload naughty pictures and browse photos. If you like what you see, you can visit the profile of the user who posted the photo.
Cancellation
Click on the profile icon in the upper right-hand corner of the screen.
Navigate to your account settings.
Scroll to the bottom and select, 'close my account.'
Proceed to permanently cancel your account.
Overall Opinion
Trueswingers is a good option for people seeking alternative, non-monogamous relationships. Although the user base can be small in some areas, this website provides plenty of features that make it worth creating an account. This website is also great for finding hotels and spas that cater to swingers. If you want to learn more about the swinging lifestyle or just check out some sexy pictures for free, you should make your account on Trueswingers