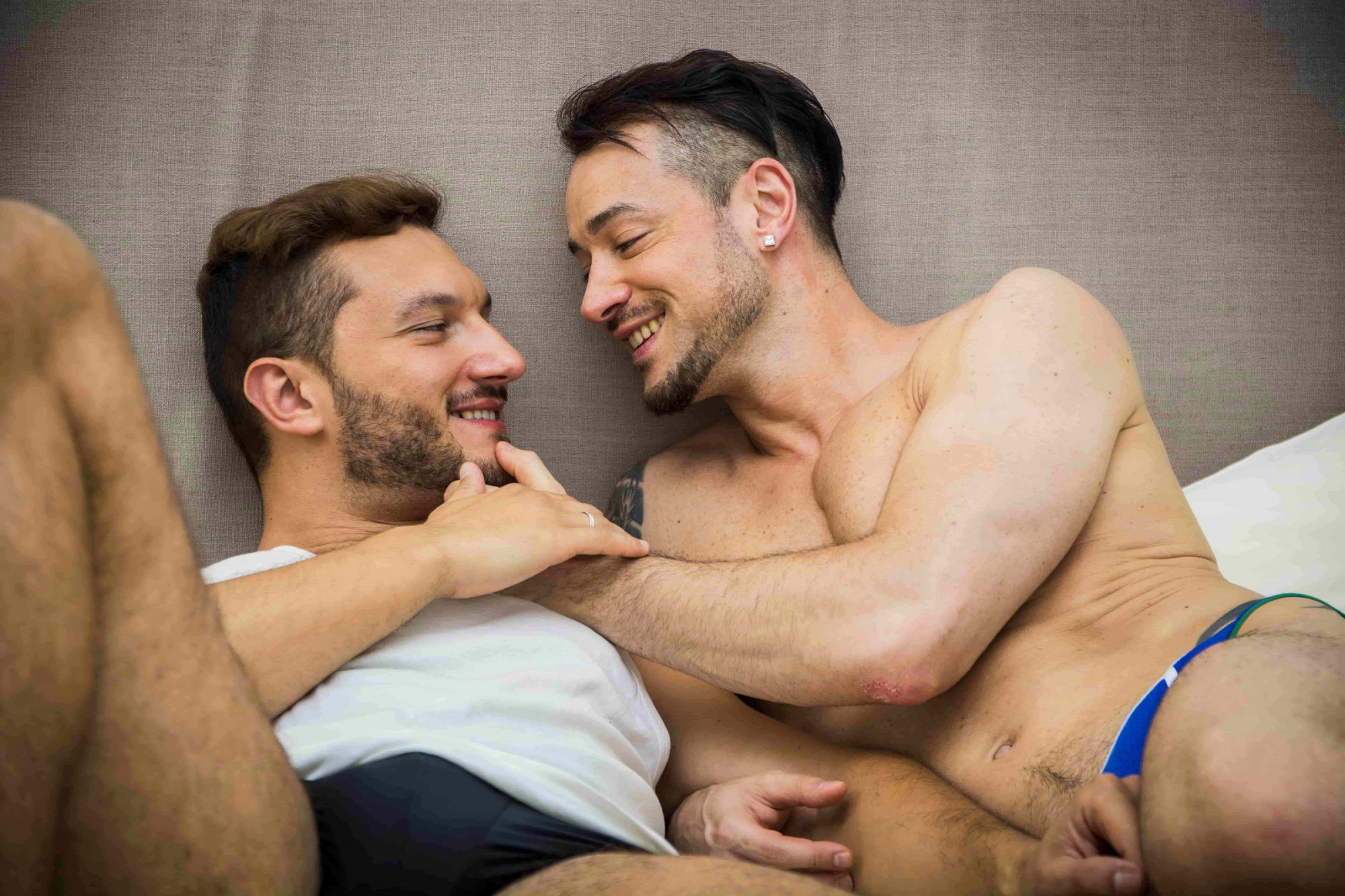 Disclosure: Instafuckfriend may receive a portion of the revenue from the sale of services listed on this page. For more information please visit our advertiser disclosure page.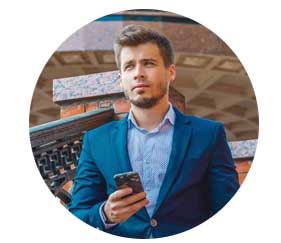 Updated: October 25, 2019
/
What is Real Jock?
RealJock is a website made exclusively for gay men who are looking to date men who have a passion for health, fitness, and nutrition. The site is catered towards gay men who identify as jocks and provides a platform for fitness-minded men to connect with others who share their values for a healthy lifestyle. RealJock is more than just a dating website it is a community for the fitness motivated. You work hard for your body finding another chiseled one to rub up on is exactly where ReadJock enters.
The site also features advice columns on workouts and nutrition as well as features gay athletes who are breaking ground in sports. You can also use this website to find fitness-related activities specifically for gay men in your geographical area. If this website sounds like something you would be interested in, keep reading to find out the pros and cons and learn more about the signup process. 
Sign up process
The signup process is incredibly easy. It's completely free to make an account. All you have to do is fill out a form with some basic information and where you're located. After that, you have access to all the features of the website including forums, dating profiles, local activities, and articles. You will be asked to provide a few photos as most dating sites do. RealJock will allow you to use the site without photos but it's recommended that you do.
What to expect
If you're interested in this website you're probably very interested in fitness as well as finding potential romantic interests. If that's the case, this website will have a lot to offer you. When you visit the site you will see a section called "Topics." In this section, you will find an extensive list of articles under several categories. These categories include workouts, nutrition, body and mind, and entertainment, to name a few. All of these categories are geared towards the gay community and include workouts formulated by gay men. 
More about the site
The second thing you will see when entering this website is the forum section. In this section, you will see a huge selection of forum discussions that you can read or join in on yourself. The topics of discussion range from bodybuilding, to injury prevention to dating advice. If you don't see a topic of discussion that you'd like to learn about, you can create a new topic in which others can join. Moderators are only present in the larger forums so their is some level of controlling the forums. 
On the dating side of the website, there are three filters that you can use when narrowing down your search: location, age range, and member name. The advanced search allows you to search using specific physical characteristics. You can also filter to see who is currently online.
When you view a profile you like, you simply request to chat through the instant messenger feature. You can also write a testimonial for someone's profile or comment on their pictures to show that you are interested in them. Another way to show interest is to hotlist someone's profile. This shows them that you find their profile intriguing and want to learn more. 
Why you should try it
It's absolutely, completely free! For that reason alone, you should try this website. There aren't too many gay dating sites and there specifically aren't too many solely for fit dudes. If you are single and looking to date someone who lives a similar lifestyle as you or who is interested in learning more, then you should try RealJock. 
This website has quite a lot to offer men who are looking to learn more about fitness. This website is a great resource that spotlights gay athletes and their accomplishments. The sites is also a great place to find workouts to keep your body tight. If you want to help support gay fitness coaches and trainers, this website is a great place to start. Even if you've already booked up you can still get a ton of benefit from this content alone.
The huge selection of articles written is an amazing place to learn about a range of topics. If you're interested in anything from different types of workouts, how to gain or lose weight, what vitamins and supplements to take or how to relax with meditation, this website has information for you. In addition, they include a resource page for HIV/AIDS which is an important topic of discussion to include as this is prevalent in the gay community. 
If those aren't enough reasons for you to check out the website, the large forum section holds a lot of information as well. The forum platform is a good place to connect with members of the website and discuss topics related to working out and nutrition with like-minded gay men. In addition to all of this, this is, of course, a dating website where you can meet men in your area with a passion for fitness. 
What to be wary of
As with any online dating app or website, it's always good to be wary of scammers and fake profiles. If you are worried a profile is fake, there are a few signs to look out for. First, a major red flag is not having anything written in their bio. This is a sure sign that the profile is fake. 
Also, look out for responses that don't quite make sense as this could be a sign that they are a robot. If they give you a phone number and the area code doesn't match their location, that's a sign the person may be trying to scam you. Make you sure to look out for these red flags when using RealJock or any online classified websites. 
What is the cost? 
To put it simply, there is no cost. Real Jock is free to sign up and free to use. You can even access some of their features without creating a profile. Included in the free version is access to the articles, forums and chats. If you'd like to message people in the dating section
The Good
The real value in this website comes from the forum pages and the selection of articles. It's a niche website that provides a space for gay men who are passionate about all aspects of health, to discuss amongst themselves or learn more about topics they are interested in. The articles are written by other gay men so by using these resources you support other gay men in the fitness community. 
Each time you read an article, the website will provide a list of suggested articles that you may find interesting. This makes it easy to get lost in this feature, with so many articles related to health, nutrition, fitness, and lifestyle. This website has created a unique place geared towards fitness and health in the gay community. Another huge plus is that it's free to sign up. This makes it an easy decision to sign up and try it out. 
The Bad
Although we listed being free as a pro to this website, it's also created a con. Because the website is free to use, it can attract scammers and profiles who are no longer in use. Make sure to authenticate your own profile so that others can see that you are real. 
Something that may turn people off is the nature of online forums as well. As with any large, online forum, it's likely that 'trolls' will make an appearance.  While the forum feature is a great way to talk with other people on the platform, there's always the risk of unnecessary internet drama.
Another drawback to the website is that the size of the membership base is relatively small. This means that in some areas, there won't be as many users in your area if you are using the website to find local romantic interests. Last but not least, the dating feature of this app feels more like a classified ad. This is not necessarily a con, and actually it is preferred by many people. However, if you are looking for a classic dating website, this will not check that mark. 
Final Findings
 Real Jock is a niche website that has created a platform for gay men in the health and fitness community to learn, share, and date all in one place. The website is completely free to become a member and the sign up is fast and simple. Once you sign up you can browse the dating profiles of other members. Make sure the profiles you pursue are authenticated so that you avoid scams or obsolete profiles.
 Although the membership base may be small, this website still serves as an excellent resource for gay men who want to discuss topics related to health, fitness, and nutrition, or read articles related to these subjects. The forums and articles are accessible without a membership so anyone can head over and check out the website before making the decision to sign up. However, with the free membership, there's really no reason not to give it a try and have access to all its features. RealJock offers gay men a place to find other likeminded gay men who are passionate about living a healthy lifestyle.