18 Best Sex Blogs for Tips and Advice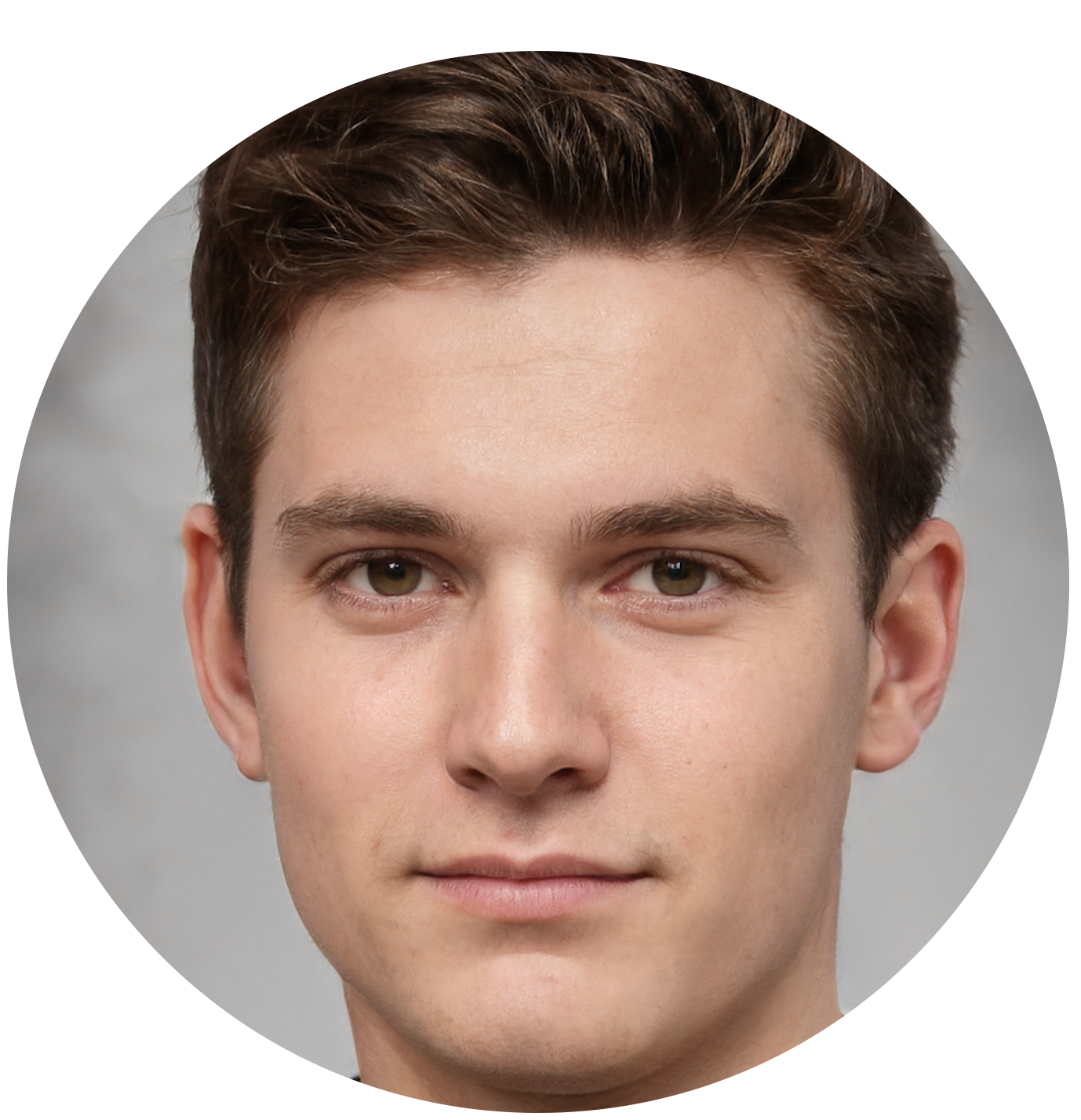 Updated: February 12, 2020
/

Disclosure: Instafuckfriend may receive a portion of the revenue from the sale of services listed on this page. For more information please visit our

advertiser disclosure

page.
Advertiser Disclosure
InstaFuckFriend is a free resource that provides valuable content, website comparisons, and reviews. We advertise on our website to help support and deliver well-research articles.
We want to be completely transparent with the way we do business. In order to help keep InstaFuckFriend 100% free, we may receive a small commission from many offers listed on this site.
Compensation and commission may impact the order in which information and partners are displayed on the website. (For example, the order in which they appear on certain pages) Many of the sexting and dating products we recommend pay us a referral fee for sending them, potential new members. This means that if you click on a certain link on InstaFuckFriend and enter your information (for example, name, email, address, or phone number) We may receive a referral commission. While we work hard on our research, we do not provide a complete listing of every available adult dating site in the marketplace. Of course, we also review websites that don't pay us anything. If we see a site or app that we like with great features and user experience we will let you know it regardless of compensation.
Read More
If you're looking for a way to learn more about sex, kinks, fetishes, relationships or dating, then sex blogs should be your first stop. Luckily, there is a huge selection of award-winning sex blogs dedicated to providing the best sex tips and advice. Sex blogs are also great for erotic fiction, photography and sex toy reviews. 
Each blog is unique and cater's to different needs and interests. Some are dedicated to product reviews, while others focus on a specific fetish. We've compiled a list of the 18 best sex blogs for your specific needs. 
RELATED: Here is how to find sex near you
Here are the 1
8 Best Sex Blogs:
Kayla Lords

Unlike the Domme Chronicles, Kayla Lords writes all about being a submissive woman in a D/s (dominant/submissive) relationship. She writes about sex with the goal of teaching and encouraging her readers. Her specialty is in D/s roleplay with an emphasis on submissive women.
She also writes incredible erotic fiction for her readers to enjoy. Her "Masturbation Monday" feature invites her readers to submit steamy stories to be featured on the blog. 
Unique Features:
Amazing sex advice for submissive women.

Readers can submit erotic short stories. 

Lots of advice on self-pleasure. 
Check it out: Kayla Lords Blog 
Scandarella

Scandarella is a sex blog written by Ella Scandal and her husband Dom. This power couple has been married for 20 years and provides a great perspective on sex in long term relationships. This blog is great because you get the perspectives of a man and a woman, including insight into sex toys, bondage, and fetishes. 
Scandarella focuses on two things: sex toy reviews and erotic fiction. Unlike other sex toy reviewers, Ella Scandal doesn't exclude the guys. There is an entire section dedicated just to men's sex toys. Check out her erotica for award-winning adult fiction. 
Unique Features:
Men's sex toy reviews. 

Unique sex advice from a couple. 

Large selection of erotic fiction. 
Check it out: Scandarella Blog
Oh Joy Sex Toy

This may be the most unique sex advice blog on the list. Oh, Joy Sex Toy is a sex blog created by Erika Moen and Matthew Nolan. This is a free, weekly blog dedicated to sex education, sex toys, the sex industry and much more. The best part is, every blog post is a short comic!
Oh, Joy Sex Toy brings the fun back into sexual education with their engaging and beautifully drawn comic strips. The creators focus on inclusivity and cater to a wide audience. Find everything from sex toy reviews to relationship advice on this highly enjoyable blog. 
Unique Features:
It's a comic strip!

Inclusive sex advice. 

Visually pleasing content. 
Check it out: Oh Joy Sex Toy
Sunny Megatron

Sunny Megatron is a larger-than-life sex educator, author, speaker and pleasure advocate. She's also the host of Sex with Sunny Megatron on Showtime and the co-host of the American Sex podcast. With such an impressive resume, it's no wonder her blog is so popular. 
This blog is one of the best choices for straight-up sex tips and advice. Learn all about sexuality, sex techniques, male and female sexuality, relationships and sexual health. This blog is also a great resource for gaining a positive body image and sexual empowerment. 
Unique Features
Extremely educational blog posts. 

It focuses on both male and female sexuality. 

Hosts several sex-oriented workshops. 
Check it out: Sunny Megatron blog 
Cara Sutra

Cara Sutra is known as the UK's best sex blog and has been featured in major publications such as Cosmopolitan, Glamour and Women's Health Magazine. You can find all of the latest news and toys on Cara Sutra. 
Cara Sutra features a sex advice column exclusively for readers to submit sex-related questions. You can also find guides and advice dedicated to kinks, sex toys, and even sex-ed videos.  
Unique Features:
Sex advice videos. 

Global sex shops.

BDSM gear reviews. 
Check it out: Cara Sutra Blog
Molly's Daily Kiss

Molly's Daily Kiss is a sex blog created by Molly Moore, who is a public speaker, podcast host, blogger, photographer, and published author. She is known for her frank discussions on all things sexuality and kink. She is constantly exploring her own sexuality and sharing her experiences with her readers. 
Molly's Daily Kiss will give you insight into kinks such as Dom/sub dynamics, bondage, and spanking. She writes on extensive topics and features her own erotic photography. 
Unique Features:
Quality erotic photographs.

Experience with unique kinks and fetishes. 

Audio porn. 
Check it out: Molly's Daily Kiss blog
Sex and Psychology

We know this list was dominated by women bloggers, so last but not least is an award-winning blog by Dr. Justin Lehmiller. The Sex and Psychology blog was created to share the science behind sex, love, and relationships.
Dr. Justin Lehmiller is not only highly educated but also an excellent teacher. He's been awarded the Certificate of Teaching Excellence from Harvard University, three times. If you're looking for a blog that can teach you something new about sex, this is it. 
Unique Features:
Science based sex advice. 

Trustworthy health advice. 

Learn about personal sexual desire. 
Check it out: Sex and Psychology blog
By Aurora Glory
Aurora Glory is the brains behind this acclaimed sex blog. She originally started this blog as a place to document all of her thoughts and feelings about sex, kink, and erotica. Since then, this self-described "kinkster" has built a successful blog dedicated to increasing sexual confidence. 
On this sex blog, you can find sex education posts and erotic writing. You can also read her reviews on sex toys, kink and lube products. This blog has won tons of awards and is definitely go-to for entertaining and helpful sex advice.  
Unique Features:
"Sinful Sundays" weekly erotic pictures. 

Kink and fetish sex advice.

Lingerie reviews. 
Floss Does Life

Floss is is the woman in charge of this inclusive, sex-positive blog. She started this blog to document her journey into polyamoury and now provides guidance to anyone interested in non-monogamy. 
Floss Does Life is a blog primarily dedicated to everything related to non-monogamous relationship styles. She also writes about BDSM, kink, fetish, erotica and sex product reviews. This is a great resource for people seeking to learn more about non-traditional and alternative relationship styles. 
Unique Features:
Sex and relationship advice for polyamoury. 

Guides to alternative relationships. 

Extensive kink and fetish content. 
Miss Ruby Reviews

Miss Ruby is dedicated to providing her readers with honest, unbiased reviews on sex toys. She started her blog back in 2015 with a mission to educate people on the best sex toys out there. If you've ever purchased a sex toy that didn't work for you, you understand how useful this service is. 
Check out Miss Ruby's blog to read her sex toy reviews according to type, brand, material, features, and popularity. She also recommends her favorite stores to purchase these toys. She's also got tons of educational essays for readers to browse through. 
Unique Features:
Deals and coupons for sex toys.

Sex toy giveaways and competitions. 

Entertaining sex advice essays.
Domme Chronicles

Ferns is the badass woman behind the Domme Chronicles. You probably guessed already, but this blog is all about female dominant, male submissive relationships. Fern started this blog when she found herself struggling to find quality information about this BDSM dynamic. 
She focuses on guidance for Domme's whose primary partner is a sub. Her blog features sex advice and she even has a place for readers to ask her questions directly. She's also written quite a few books on FemDom if you're interested in learning more. 
Unique Features:
Expert sex advice for FemDoms

Lots of resources for BDSM

Reader Q&A
Temperature's Rising
Ms. Fever is the mysterious author behind this popular sex blog. She covers all things related to sex, love, and relationships. The main focus is, of course, on sex! This includes some top-notch erotic fiction that will definitely get your temperature rising. 
She writes about her own experiences, fantasies, and kinks along with sexual health information. Ms. Fever also talks about her marriage, giving an intimate look into her relationship with her husband.  Her posts are always entertaining and insightful.  
Unique features: 
Marriage and relationship advice.

Erotic photography.

Dominant/submissive content.

Consistent, high-quality writing.
Sugar Butch
Sugar Butch is a sex blog by the award-winning author Sinclair Sexsmith. Sinclair placed as a finalist in the Lambda Literary Awards for Erotica and has won several awards for their blog. Sugar Butch features tons of awesome sex content including dirty stories, poetry, essays, and reviews. 
Many of the reviews and essays focus on queer sex and relationships. There's also some excellent lesbian erotica for those of you who are curious or interested. This is one of the most visually pleasing blogs on this list and an absolute must-read.
Unique Features:
Queer and lesbian erotica.

Lots of strap-on sex toy advice and reviews.

Award-winning essays. 

Features guest writers.
Girl Boner
August Mclaughlin is an award-winning novelist and the author behind the Girl Boner blog. August focuses on female sexual empowerment on her blog as well as a podcast. Her blog covers a stunning array of topics including kink, sexuality, sex toys, dating, sexual health, sexual orientation, and gender– that's just the tip of the iceberg. 
August probably has the most extensive list of categories out of any blog on this list. If you love the blog, you can also check out her podcast, novel, and articles written for different publications. 
Unique Features:
A vast array of topics.

A  focus on women empowerment.

Quality sex advice for women. 
Walker Thornton

Walker Thornton is an established author and sex expert– she's also a grandmother! Walker Thornton began her journey in sexual liberation in her sixties, offering a lifetime of experience to her readers. 
This blog is a great resource for older women who are looking for advice on how to embrace sexuality, age without fear and start embracing life fully. Her blog features topics like sexuality, sexual health, and relationships. This blog is great for women in mid-life looking for advice on real-life topics. 
Unique Features:
Cater to women past the age of 40.

Advice for sex and dating after divorce. 

Guidance on sexual liberation. 
Hey Epiphora

Epiphora is the master-mind behind this one-of-a-kind blog. She focuses primarily on sex toy reviews and has done so for over a decade. Piph is one of the most respected and trusted voices in the game. 
Her sarcastic and sassy reviews are entertaining and highly informative. She also includes guides and sex advice for both men and women. If you're looking to read advice and reviews on sex toys, this should be your first stop. 
Unique Features:
Huge selection of sex toy reviews.

Great sex advice for men and women. 

Direct links to sex toys. 
Girly Juice

Girly Juice is a fun, lighthearted sex blog by Kate Sloan. Kate is a woman in her mid-twenties from Toronto, Canada. She has been writing sex advice and sex toy reviews since 2012. Kate is bisexual and kinky so this a great blog to gain insight on these topics.
If you're looking for sex toy reviews from the perspective of a twenty-something woman, you have to check out her reviews. Kate owns over 200 sex toys, so it's safe to say she's committed to the cause. Girly Juice is great if you need a break from overly serious articles. 
Unique Features: 
Extensive sex toy reviews.

Light-hearted topics. 

Fun sex advice.
Slutty Girl Problems

Slutty Girl Problems is a sex advice blog geared toward younger women. Lorraine Bradley created this blog to guide other women to become confident, adventurous and free. Lorraine has a degree in psychology and women's studies with an emphasis on sex, dating, and relationships.
Her blog focuses on sex tips and advice, and sex toy reviews. You can also check out the lifestyle section to get some insight into the single life, being in a relationship, hookup culture and more. She encourages women to be proud of their sexuality and speaks out against slut-shaming. 
Unique Features:
An entire category dedicated to sex tips. 

Sex and relationship coaching.

Sex toy giveaways.
Final Thoughts:
No matter what your interest may be, there is most definitely a sex blog on this list to fit your needs. If you're looking for the perfect sex toy, Hey Epiphora's got you covered. Want to learn more about becoming a dominatrix? Check out the Domme Chronicles. If you just need some good old fashioned sex advice, Sunny Megatron can help. The amazing blogs on this list will vastly improve your sex life, so get out there and start learning!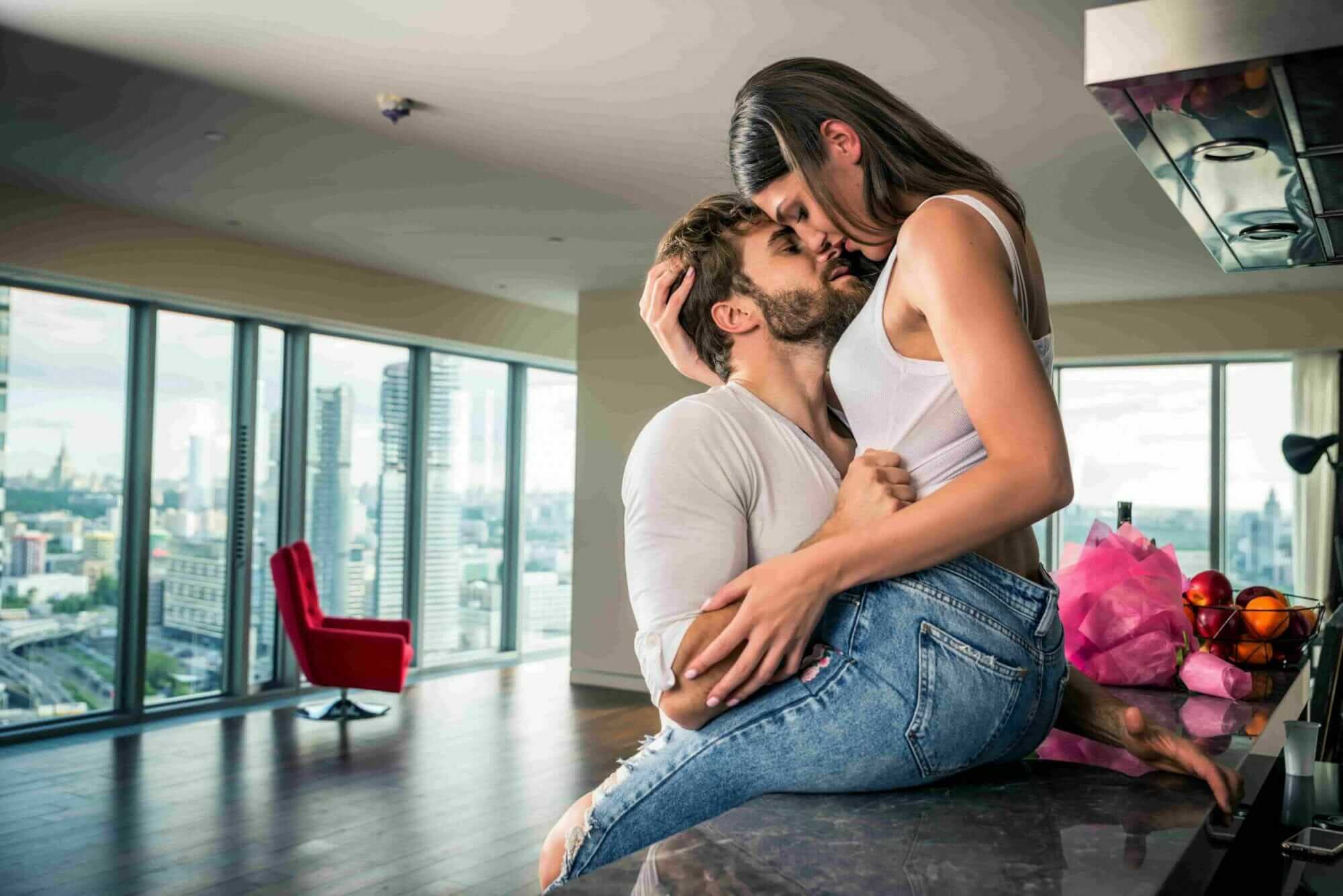 By

Jim Wade

|
June 02,2020
So you found a fuck buddy on instafuckfr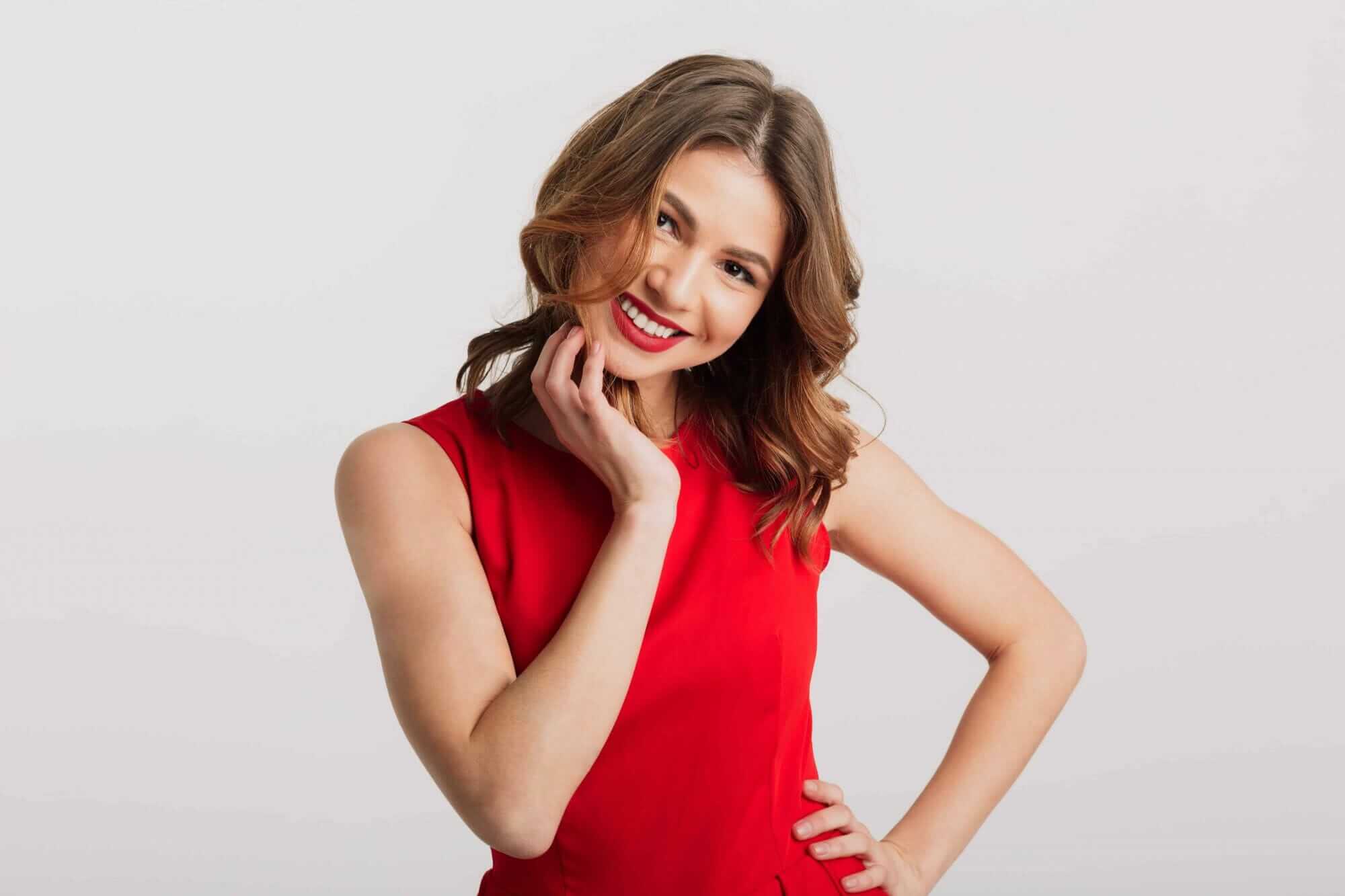 By

Jim Wade

|
June 02,2020
Do you want to know the signs she likes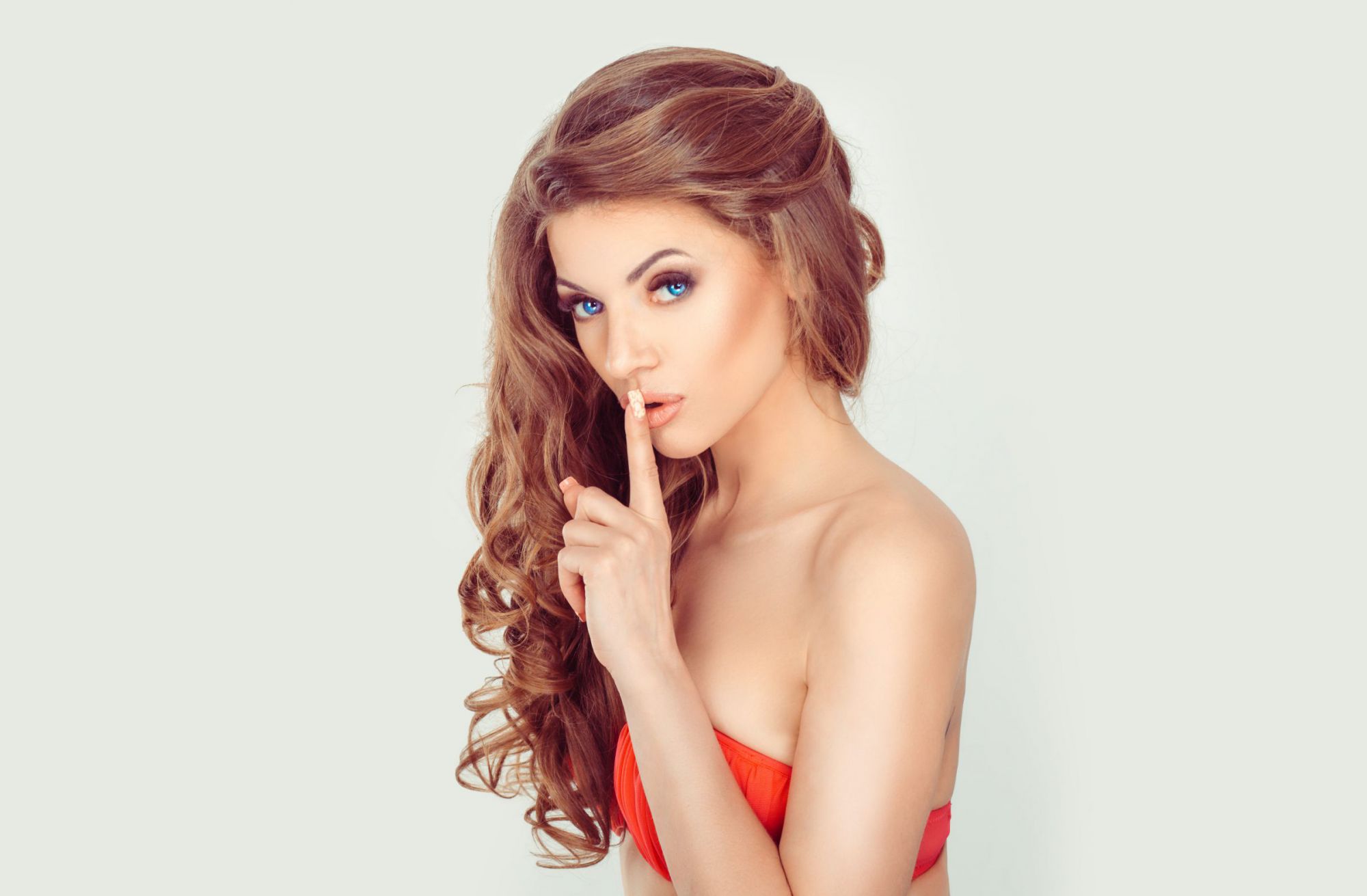 By

Jim Wade

|
May 03,2020
So you fucked someone on instafuckfriend